Chestnut Mountain Cabin offers those who love the outdoors exceptional choices to enjoy nature in a private setting. For those who love to fish, there is a stocked pond just steps away for your own use. Grab your fishing pole and spend an hour or a day just casting a line. For those who love the sound of the flowing water of a creek, there is a creek alongside the cabin. Grab a chair and plunk down next to the creek with a good book. Or just open the windows during the day or night for that soothing sound. For those who love to hike, there is a path winding up the mountain right in back of the cabin. Grab your hiking boots and explore the beauty of the flora along the path without encountering another person. The path ends at a private waterfall which is just as beautiful during the winter when it forms an ice sculpture.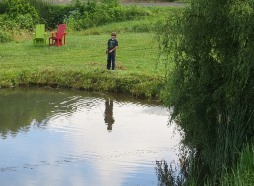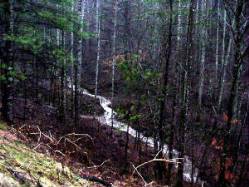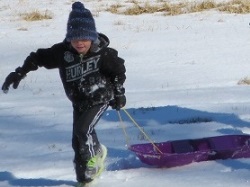 Every season has something to offer. Spring and Autumn offer the different stages of the foliage and the color. The fireflies put on a show in the pasture during the summer. In the winter, we are 20 minutes from Wolf Ridge ski area. But, you have acres of land for making your own snowman, having a snowball fight or sledding down the hill.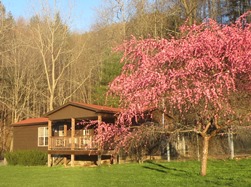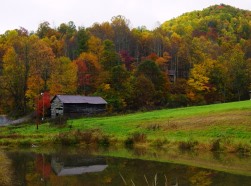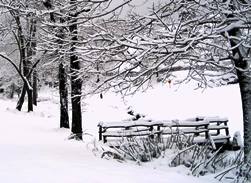 Fifty private acres are there for your enjoyment.